September 10 – October 1st, 2021, the Escondido Municipal Gallery

presents Fiber and Book Arts, an exhibition bringing craft to the forefront as fine art, with traditional, innovative,
functional and decorative works
of textile and book arts. Juror Kathryn Harris .
Come support the EAP and local pop up artists all along

Grand Avenue in downtown Escondido 11 am to 4pm and then join us for the artists meet and greet for 4-6PM.
Fiber and Book Arts awards and the Members Only Exhibition peoples choice  awards presentation at 5:30.
In the Expressions Galleries Diamond Jubilee

a group show brought to you by the San Diego Creative Weavers Guild.
The PhotoArts Group shows People.
A trio of talent in Gallery Too
with Linda Doll, Virginia Cole
and Carol Mansfield.



Studio and Hall Wall artists include
the "Teens for Art" group show, Dean Angelico, Robert Barry,
Patrick Brown, Bettina Heinz, Martita Foss,
Ted Washington, and Woody Woodaman.
________________________________________________________
May 15, 2021 through April 2022 the Escondido Arts Partnership has the honor of exhibiting works by internationally acclaimed artist Niki de Saint Phalle (1930-2002). The exhibition Colorations features a kaleidoscope of colorful works with a large-scale steel and glass mosaic sculpture of a rhinoceros and gouache paintings and drawings. A rhino, frog, and monkey are depicted in bright, wondrous color, characteristic of this celebrated late French-American artist (circa 1995 – 1997).
 On loan from the Niki Charitable Art Foundation.
____________________________________________________________________
Engaging with art builds connections and creates hope. Come over and visit soon to have a candid conversation about ways we can be more inclusive about access to the arts in our community. This is your space, our space, their space. The future is now and we want to bring in different perspectives, backgrounds and life experiences to relate to the region we serve. When we all work together, we can do our best work.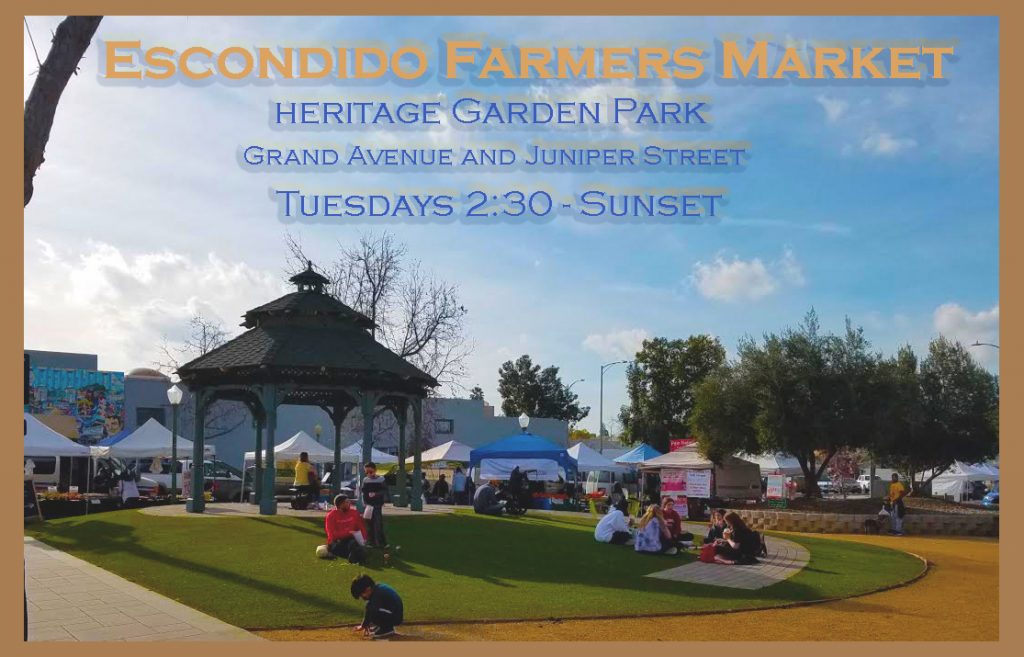 The Escondido Arts Partnership Operates 
The Escondido Certified Farmer's Market
Tuesdays 2:30PM to 6:30PM
_____________________________________________________________
Are you an artist or simply love the arts? Your membership opens the door to programs that enrich and inspire the community. Please find the form on the members page or sign up in the gallery.
Expressions Gallery and Wall Spaces are available to rent
by the month for solo or group exhibitions.