ESCONDIDO
MUNICIPAL GALLERY
 
we will not be operating regular hours at this time, please call  for an appointment to visit.
Please keep in mind we will be adhering to all 
health and safety protocols.

ABSTRACTS and Surrealism Exhibition
JULY 10th through August 1st

A huge thank you again to all of our supporters, members
and visitors during these surreal times.
Abstracts and Surrealism take over the Municipal Gallery
 In the Expressions Galleries are Latest Works and
MASKquerade by Bettina Heinz. 
The PhotoArts Group's features photography of Architecture   in the Innerspace Gallery.
 A group show in Gallery Too with Virginia Cole,
Linda Doll and Carol Mansfield.
In the artist studios and hall walls are
  Renee Richetts, Bob Barry, Virginia Cole, Martita Foss,
Scott Gengelbach, Daniel Hernandez, Bettina Heinz,
Robert Rose, Woody Woodaman.
Also the on going silent auction held by
"The  Society for Orphaned and Wayward Art"
benefiting the EAP.
 Call to Members: Art receiving for the
 "Members Only" exhibition August 7 – September 4, 2020
 Receiving dates are Friday July 17th and Saturday July 18th 11am – 2pm.
 Bring your artworks in person or email us a JPEG of your entries.
In the Yellow Room is "Tell Me Something Good"  an interactive space to leave a "happy rant". Let's raise the vibes and realize we do care about each other and maybe this is not such an indifferent world after all. We have all been through a lot this year, so in the interest of well being for our community we ask you to leave a message of inspiration, a happy story,
a quote or anything to encourage a smile.
Escondido Certified Farmer's Market is back! 
 Stop by to grab your fresh locally grown veggies, honey, snacks,
health locally crafted products and more.
hot food vendors are back next week. 
A big heartfelt thank you!
to all of you who have reached out
and made donations to the gallery during this downtime, and for your continued support of this collaborative art space
throughout the last 25 years.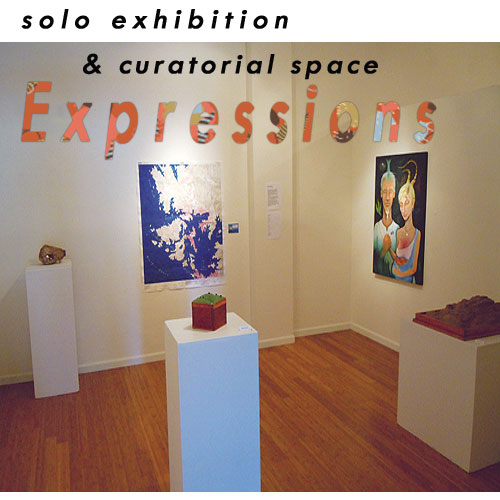 Are you an artist or simply love the arts? Your membership opens the door to programs that enrich and inspire the community. Please find the form on the  members page or sign up in the gallery.