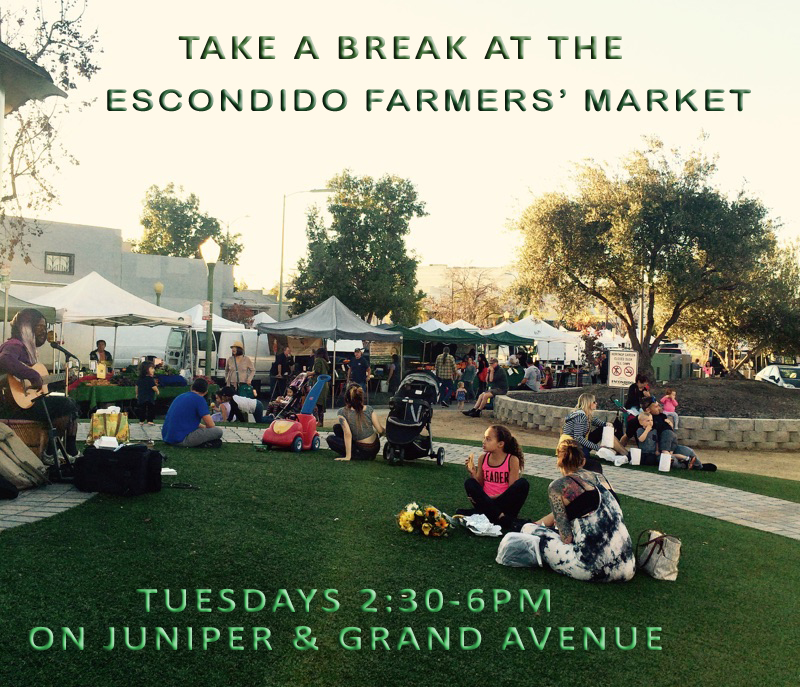 escondido- farm mrkt_ advert 3.6x2
The Escondido Arts Partnership operates
the Escondido Certified Farmers' Market on Tuesdays 2:30 till sunset.
Located at  Juniper  Street between Grand Ave and Valley Parkway at
Heritage Garden Park in Downtown Escondido.
Come over and visit the Escondido Farmers' Market soon.
Engaging with your community builds connections and creates hope.
This is your place and the future is now. Support local agriculture and businesses.
When we all work together, we do our best work.
Looking forward to seeing you.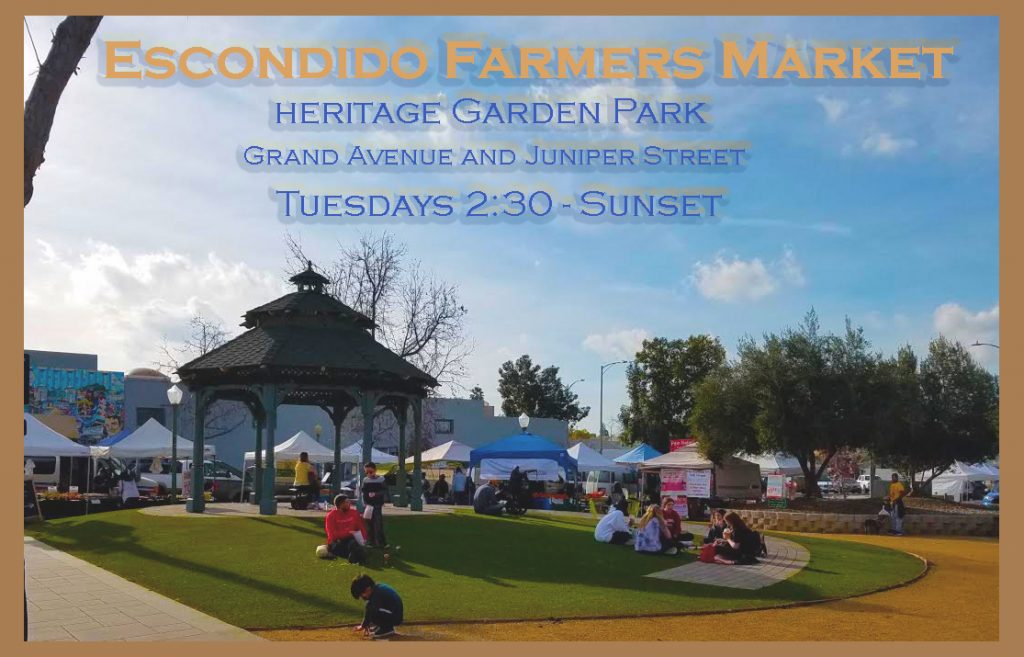 Now accepting applications
from certified farmers and vendors
APPLICATIONRULES & REGULATIONS

in accordance with California State law (18 California Admin. Code §1595(a)(1)). The California Seller's Permit and further information can be obtained by contacting the State Board of Equalization located at 15015 Avenue of Science Ste. 200, San Diego, CA 92128 (858) 385-4700. Each Seller is responsible for becoming familiar with and complying with all requirements of the California State Board of Equalization
RESOURCES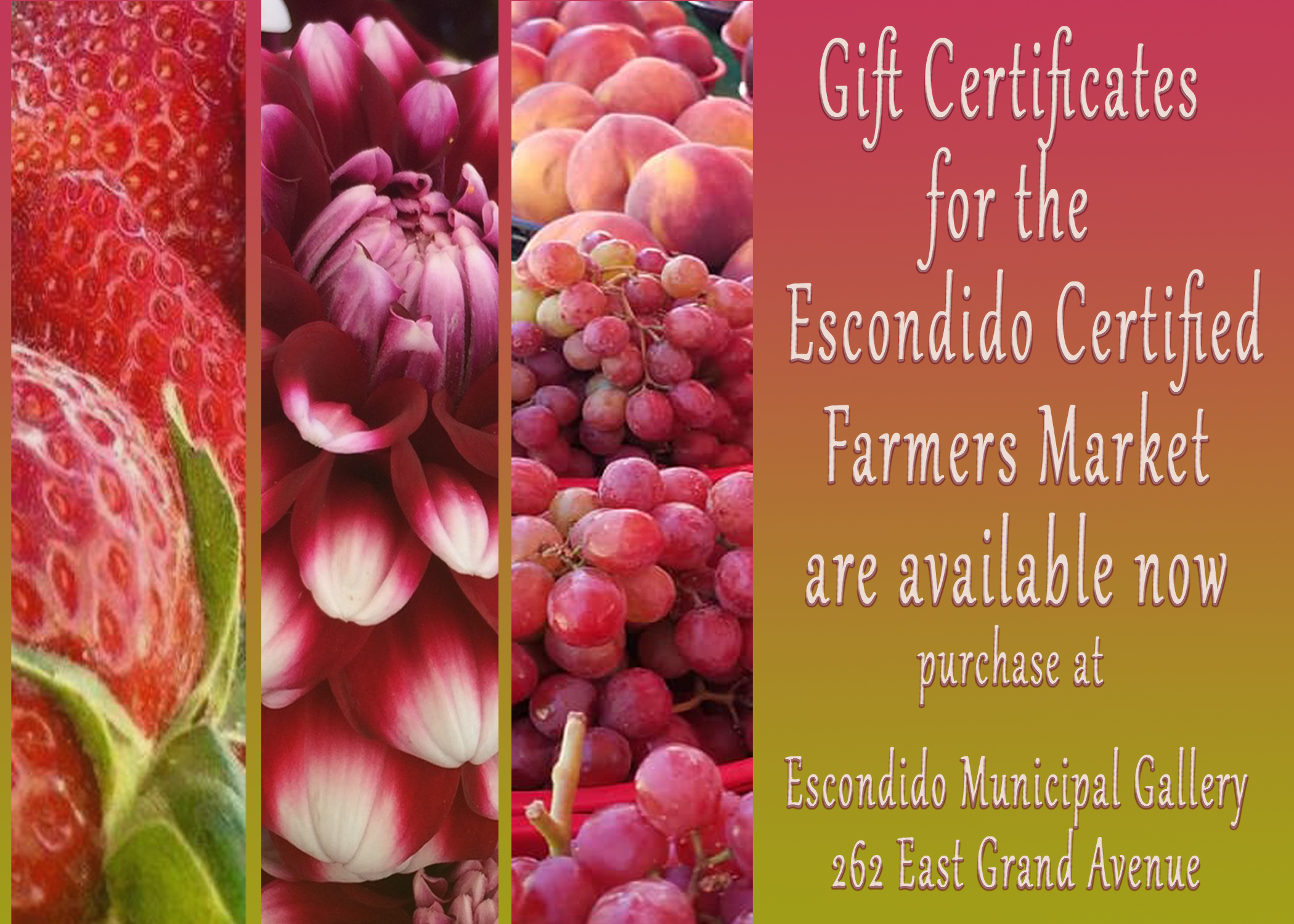 CONTACT
escondidofarmersmarket@yahoo.com
760. 480. 4101
DIRECTIONS

From the I-15 N take exit Centre City Parkway/S Centre City Pkwy (Exit 28) in Escondido. Continue onto Centre City Parkway/S Centre City Pkwy. Turn right onto W 2nd Ave and then turn left onto S Juniper St.
 From the I-15 S take exit 32 to merge onto CA-78 E towards Ramona. Take a right to continue onto N. Broadway.  Turn left onto E. Washington Ave and then a right onto N. Juniper.
 From the CA-78 E, continue until highway ends in Escondido. Turn right onto N Broadway. Turn left on E Washington Ave. Then, right onto N. Juniper St.